Welcome to the Nonlinear Interfacial Spectroscopy Group
Our group focusses on the investigation of structures and dynamics of molecular species at interfaces using ultrafast nonlinear spectroscopic techniques. Our goal is to better understand the unique physical properties of molecular interfaces and unravel the mechanisms of interfacial chemical processes.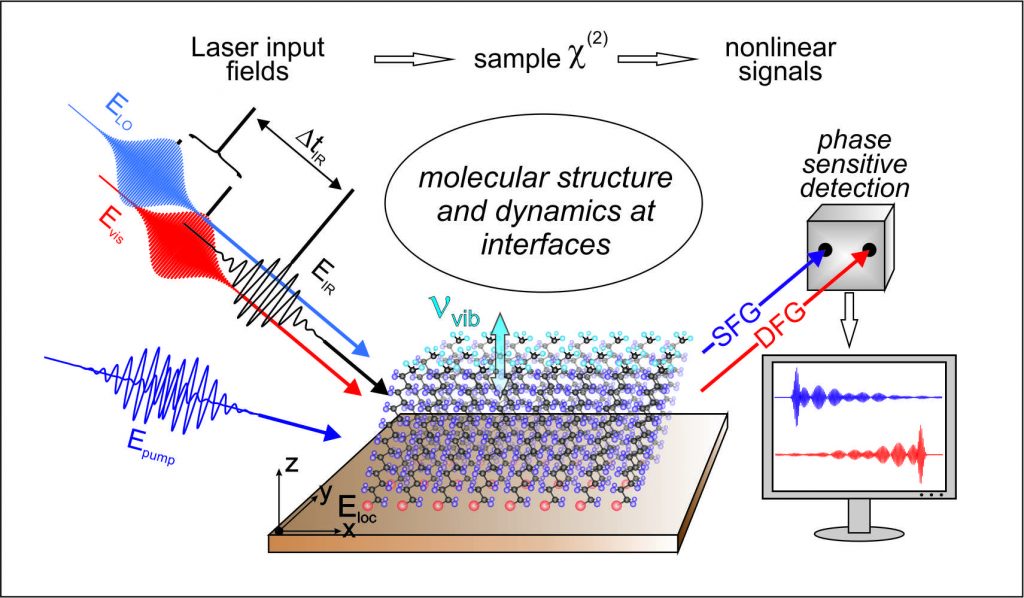 We therefore employ and develop novel spectroscopic tools based on second order nonlinear light-matter interactions. This includes broadband phase-sensitive SFG/DFG spectroscopy and time-resolved techniques such as vibrational pump-probe and multidimensional spectroscopies.