Direct observation of single molecules is an ultimate experimental technique to study chemical reactions and catalytic processes on surfaces. In Nanoscale Surface Chemistry group we investigate molecular dynamics on surfaces using low-temperature scanning probe microscopy.
News
News & Views article by Takashi Kumagai is published in Nature Photonics
Oct 2020
Sub-molecular photoluminescence – Photoluminescence spectroscopy using atomic-scale light reveals an optical transition of a single molecule at sub-nanometre resolution [
LINK
].
Dr. Shuyi Liu received 2019 Chinese Government Award for Outstanding Self-financed Students Abroad
Jul 2020
Congratulations!
Our new paper is accepted in Nano Letters
Jul 2020
In this paper, we demonstrate dramatic enhancement of Raman scattering at "atomic-point contact" using low-temperature tip-enhanced Raman spectroscopy [
LINK
].
Takashi Kumagai is awarded Young Scientists' Prize by MEXT Japan
Apr 2020
Takashi Kumagai is awarded Young Scientists' Prize, Commendation for Science and Technology by Japan Minister of Education, Culture, Sports, Science and Technology, 2020.
Takashi Kumagai is awarded The Heinrich Rohrer Rising Medal
Apr 2020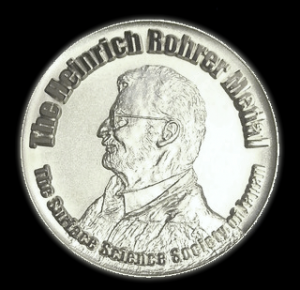 The Award Committee of the Japan Society of Vacuum and Surface Science (JVSS) has selected Dr. Takashi Kumagai (Fritz Haber Institute of the Max Planck Society, Germany) as the Rising Medalist of The Heinrich Rohrer Medal for the his achievements to combine plasmonic near-field physics with low-temperature scanning tunneling microscopy (STM). The prize will be awarded in a ceremony at the International Symposium on Surface Science(ISSSS-9) in November 2020, Takamatsu, Japan.