Tasty JACS Cover
Jan 2021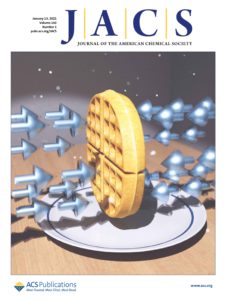 What started as a joke about "Belgium waffle polarons" with the X.-Y. Zhu group at Columbia University ended up on the cover of the Journal of the American Chemical Society (JACS). Sebastian contributed to this perspective on carrier screening and large polarons in Lead Halide Perovskites during the first New York City lockdown. Don't forget the fun in science, even when times get rough.
Have a look at the perspective article here: F. Wang et al., J. Am. Chem. Soc., 143, 5-16 (2021).
Big thanks to the team of X.-Y. Zhu and to Yusong Bai for his cover art.